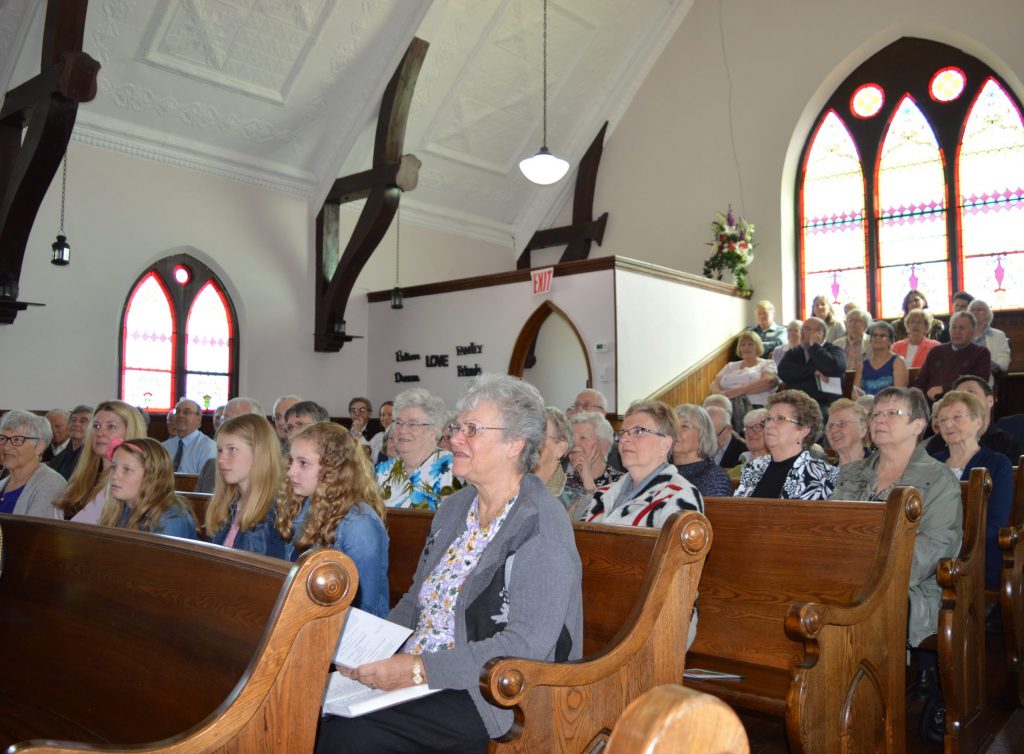 ANNIVERSARY
DATE:  SUNDAY, JUNE  4, 2023              TIME:  11:00 a.m.
We would like to invite you to join us for our Anniversary Service on Sunday, June 4, 2023 at 11:00 a.m.  Please feel free to bring members of your family and your friends.  A luncheon will follow the service.
The service will feature our guest Minister, Rev. James Young and we will also be dedicating our new stair lift for God's glory at this service.  The anniversary offering will be used to assist with the cost of the stair lift.
Come and join us as we gather as the people of Christ to celebrate this important milestone event in the history of Knox Flos.
BIBLE STUDY
A new Bible study on "Prayer" has begun which will continue on ZOOM or at the Elmvale Presbyterian Church Parlour at 22 Queen Street East, Elmvale, as follows:
Tuesday, May 23, 2023 at 7:00 p.m.
Tuesday, May 30, 2023 at 7:00 p.m.
Tuesday, June 6, 2023 at 7:00 p.m.
Tuesday, June 13, 2023 at 7:00 p.m. (if necessary)
We are looking forward to digging deeper into the Bible. Come and join us.
Join the Zoom Meeting by clicking on this link:
 https://us02web.zoom.us/j/87071476309?pwd=V2RBaDNoZzVqNXFvSGlqZFRsK1Q0UT09
Meeting ID: 870 7147 6309
Passcode: 102640
Updated:  May 17, 2023